Family/Novice/Experienced Fishing Charters
Whether you're a family seeking memorable moments, novice angler looking for something fun to do or an experienced fisherman, Mongoose Striker Fishing Charters is your best choice.


Family/Novice/Experienced Fishing Charters
Whether you're a family seeking memorable moments, novice angler looking for something fun to do or an experienced fisherman, Mongoose Striker Fishing Charters is your best choice.
Let's Go Fish
"The worst day fishing is better than the best day working"
Mongoose Striker Fishing Charters offers skippered charter salmon fishing aboard the 'Mongoose Striker', a 30ft Tiara that is the "ultimate fishing platform". It is considered by many to be Vancouver's nicest and best equipped charter boat and has a great reputation for 'catching salmon'.
This vessel is big enough to offer stability and comfort yet small enough to fish tight areas where the big ones sometimes like to hide. There is no other sport fishing charter boat that can compare to this one. It has all the amenities including a fully enclosed heated and comfortable sitting area, which allows easy access to the rods and back deck to reel in the 'Big one'. A fully enclosed stand-up washroom adds to the 'creature' comforts that we all appreciate.
Coupled with this fully insured and Coast Guard/Transport Canada inspected vessel is the finest in fishing gear and equipment. Computerized Cannon Electric down-riggers, custom light-action rods, tackle and state of the art electronics add to your comfort, enjoyment and incredible catch percentage on the 'Mongoose Striker' while salmon fishing and taking in the breathtaking scenery in the Vancouver Howe Sound and Georgia Strait area.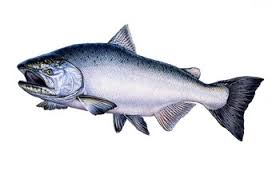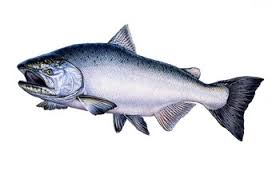 WHY BOOK WITH US?
We pride ourselves on bringing the best Salmon Fishing Experience to our customer. We rate our success not only by the fish we catch but also the size of the smiles on our clients' faces. That's why we have so many returning customers.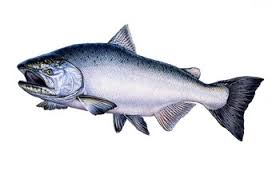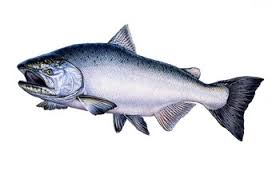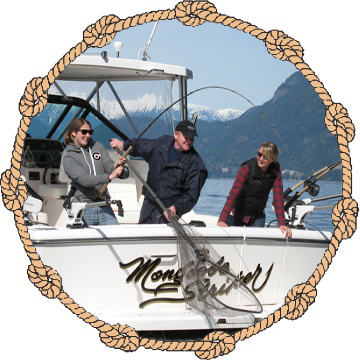 It starts with the Boat and Captain
Personable Owner/Operator Captain who caters to your individual needs; your enjoyment, safety, comfort, and success are our top priorities.
43 years guiding clients on salmon in the local waters.
Clean and well maintained 30′ Tiara Open. Few would argue that the 'Mongoose Striker' is one of the premier Charter boats on the BC coast. Outfitted with latest technology/ and best equipment needed to catch salmon.
Offers ample space, comfort and seating for all, even in the most inclement weather.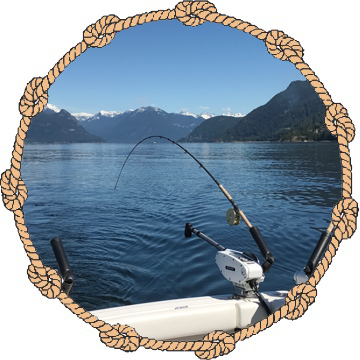 Located close to all the Best Fishing Grounds
Less time spent cruising out to fishing grounds equals more time spent fishing.
A short and scenic 20min drive from downtown Vancouver gets you to the quaint village of Horseshoe Bay and home of the 'Mongoose Striker'.
We Fish in the protected and calm water of  Howe Sound and Georgia Strait.
Pick up and drop off service can be arranged from various locations in the Vancouver area for a nominal fee.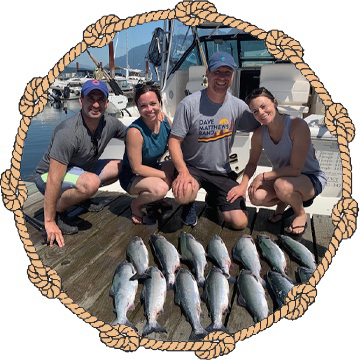 Competitive price/Great value
Our prices are very competitive. They allow us to maintain the high standards and reputation that we are known for.
We cater to you and the prime time to fish. We don't have set times for departure….we  pick the time with you based on the best 'bite  time'.
Having a memorable and enjoyable day on a charter starts with catching fish, but it doesn't stop there. Not only will we do everything possible to bring you success, but we will also do our best to provide a friendly and fun atmosphere on the water.
Follow along on the latest fishing reports and get in touch with us if you would like to be featured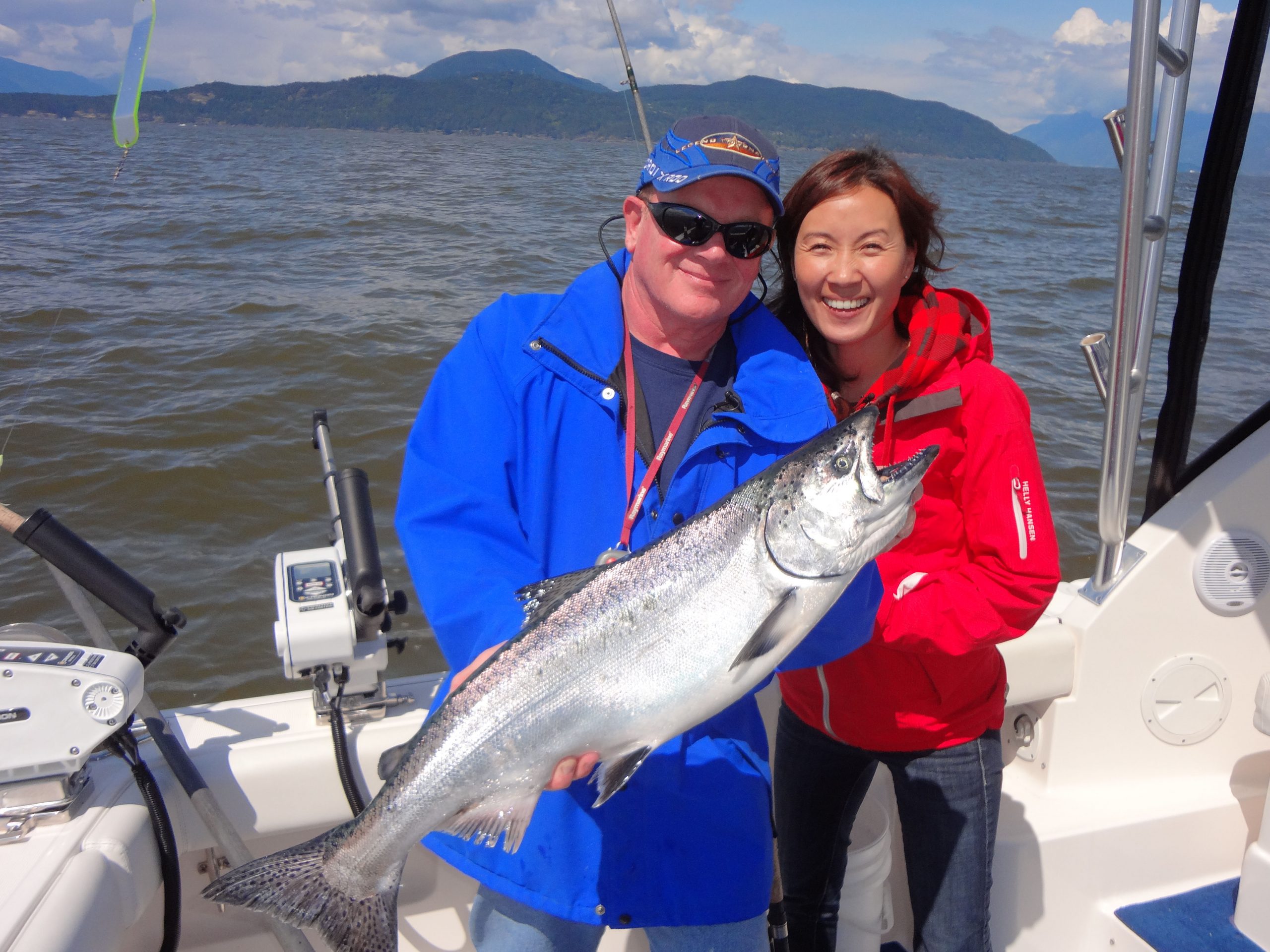 Featured Fishing Stories & Fishing Reports
Fishing has been amazing over this past little while. We are currently in a 'Catch and Release' fishery for the large Chinook Salmon which gives lots of opportunities to catch these nice fish, get great photos and release them. The 'Tug is definitely the Drug'. On all...
read more
"Fishing was awesome, Scott can be referenced to as soaring like an eagle instead of flying with the flock of pigeons when it comes to Sockeye fishing- doesn't follow the crowds!"
Adrian D – Edmonton, AB.
"Capt. Scott is very personable and knows what he's doing. Even thought we went home empty handed with no fish, he did everything he could, but the weather just didn't cooperate….we had a great time and will be back"
John B – North Vancouver, B.C.
"I took my ten year old son for his first salmon fishing trip with Captain Scott. Scott kept us entertained when the fish weren't biting.  He was great in coaching my son, and that led to my son's first ever fish being caught! A great experience we will always remember….Thank you."
Craig L – North Vancouver, B.C.
 "I would highly recommend Mongoose Striker Fishing Charters to anyone who wants a great captain, to catch fish, and fantastic scenes. We had a blast!!"
Charles N – North Vancouver, B.C.
"Thank you so much to spend time with us we had a fun day. And catch a lot of big fish will do it again when we're in Vancouver."
Phuong M – Merritt Island, Florida
"Great day, even after we started and found out there had been a pod of killer whales stirring up the salmon, Captain Scott worked hard to make it a memorable day for me and my daughter. We had a great time, the equipment and boat are top notch."
Jon D – USA
"Scott was amazing – fabulous day out with the family and a good size salmon for dinner!"
Vaughan U – West Vancouver, B.C.
LET'S GO FISHING!
If you have any additional questions or would like to book your fishing charter, please contact us below!
Office Location
Capt. Scott Sutherland
c/o Sewell's Marina
6409 Bay Street,
West Vancouver, B.C.
V7W 3H5
(604) 323-3474
Open Hours
Always open to answer questions and confirm your booking.