About Us
Meet your sport fishing guide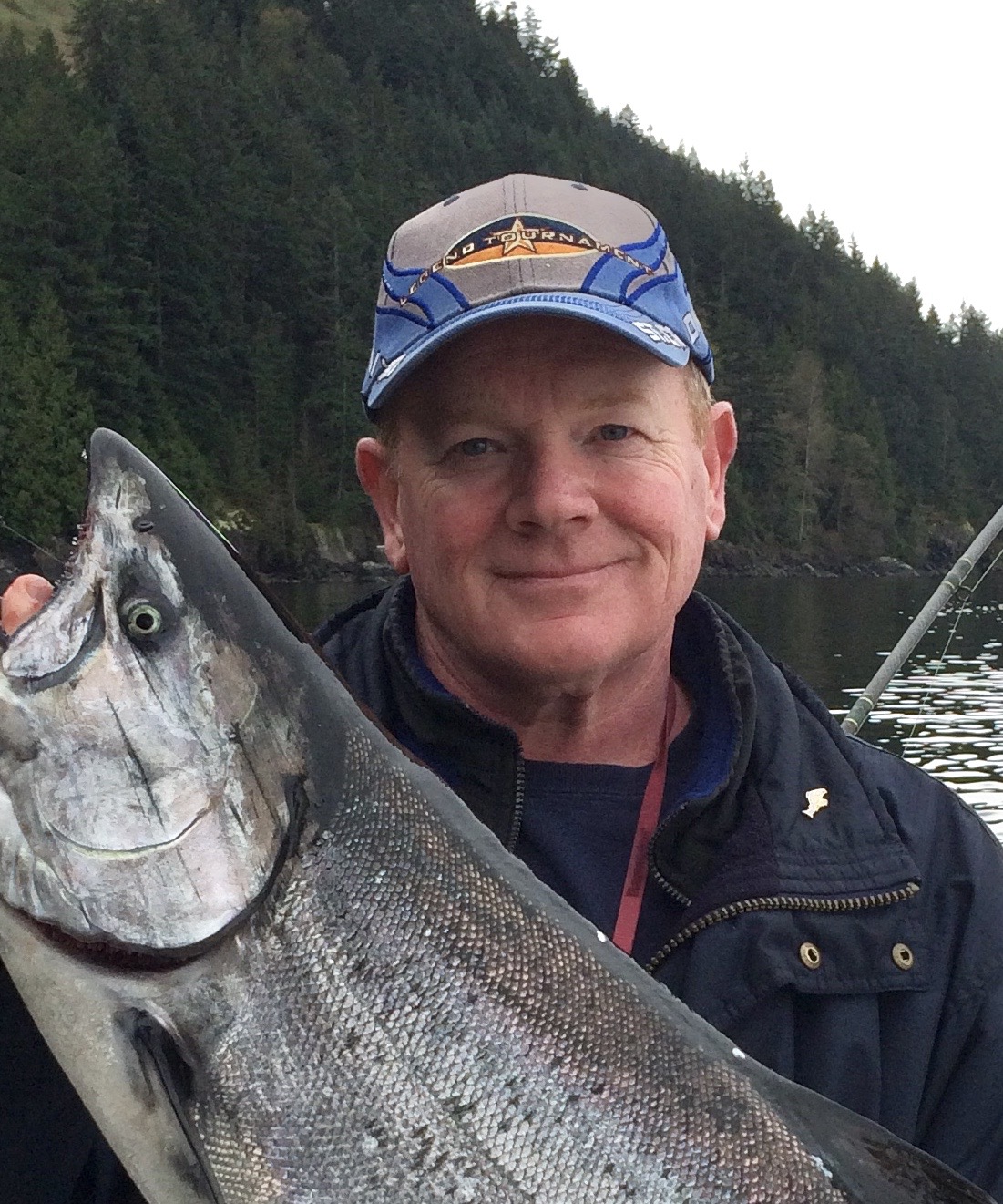 Capt. Scott Sutherland
Capt. Scott Sutherland has been fishing the waters of British Columbia for the past 47 years. He has been guiding for the past 43 years where he has put anglers from all over the world on salmon from the Alaska border to the south end of Vancouver Island. He has been fishing the waters around the Vancouver area all his life and started guiding here in 1984.
Scott is one of the most qualified Guides on the coast and retains a 60 tonne Limited Captain Ticket along with current Marine First-aid certificates and Maritime Commercial Radio operator Certificate. He has a very extensive knowledge of the waters of the Vancouver/Georgia strait area. This coupled with his extensive knowledge of boats, water conditions and fishing adds to the safety and enjoyment of your Salmon Fishing experience.
Capt. Scott Sutherland has worked for the past 25 years as a Pro-staff member for Johnson Outdoors, which manufactures some of the highest quality and best know fishing equipment in the world. The latest and greatest computerized Cannon Downriggers and Humminbirds top of the line sounders offer the latest in fishing technology and design. This cutting edge and industry leading technology allows the fish to 'run but not hide', which only adds to your West Coast Salmon Fishing experience and catch percentage.
Scott prides himself on offering one of the most respected guiding services in the BC waters. He has a reputation of a hard working attitude that consistently produces great results on the water. Being honest is something he take very seriously, fishing reports aren't exaggerated to help bookings. And if your chances of catching fish are slim, he'll recommend other options.
LET'S GO FISHING!
If you have any additional questions or would like to book your fishing charter, please contact us below!
Office Location
Capt. Scott Sutherland
c/o Sewell's Marina
6409 Bay Street,
West Vancouver, B.C.
V7W 3H5
(604) 323-3474
Open Hours
Always open to answer questions and confirm your booking.